There are times when your customers are faced with budget pressures and may be tempted to buy technology at very low prices. But this comes at an exponential risk for them and their business. A counterfeit or damaged product could affect their network security and integrity. Is it really worth the risk?
Buy Cisco products through Interdist Alliances, your preferred authorised Cisco distributor instead and get peace of mind knowing that you get genuine Cisco performance, quality, support and value.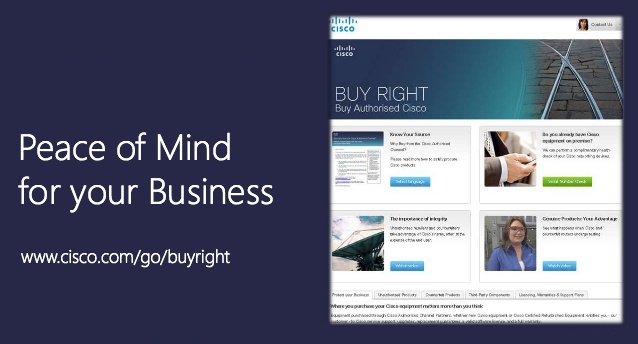 Equipment purchased through Cisco Authorised Channel Partners entitles your customers to Cisco service support, upgrades, replacement guarantees, a valid software license and a full warranty.
Purchases made outside the channel may lead to:
No Automatic Support Available from Cisco
No Warranty from Cisco
No Valid User License
Contact Interdist Alliances today to place your Cisco orders.