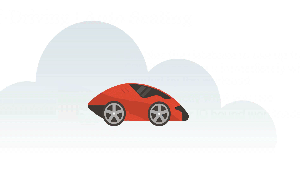 What's Autonomous Database
Autonomous Database represents a shift in the database industry similar to what's happening in the auto industry where cars are now parking and driving themselves, without direct human intervention. Autonomous Database is bringing both a technological shift and a financial model change to the way people leverage the best database in the world, Oracle Database. Autonomous Database delivers a machine-learning driven, self-managed database capability that natively builds in Oracle's extensive technology stack and best practices for self-driving, self-securing and self-repairing operation. The Autonomous Database is completely self-managed, allowing you to focus on business innovations instead of technology and is consumed in a true pay-per-use subscription model to lower operational cost.
What's Exadata Cloud@Customer
Many companies cannot simply move to public cloud due to challenges involving the regulatory nature of their data, data sovereignty laws requiring data to stay in country of origin, and the complexities of systems entanglement present in enterprise architectures. Systems entanglement happens because individual applications are coupled to others in such a way that changes to one impact the others, thereby complicating a move to public cloud. To mitigate these challenges while providing customers the benefits of cloud self-service and a pay-per-use financial model, Oracle introduced Exadata Cloud@Customer in 2017, bringing the cloud to customers who cannot simply transform to public cloud.
What's unique about Autonomous on Exadata Cloud@Customer
With the introduction of Oracle Autonomous Database on Exadata Cloud@Customer (ADB-ExaC@C), the responsibility for managing both the infrastructure and the database software is transferred to Oracle's autonomous operations and Oracle becomes responsible and accountable for the health and lifecycle operations of the databases. Exadata Cloud@Customer enables users of Autonomous Database to take advantage of their architectural Identicality with Oracle public cloud and the Cloud@Customer experience on-premises in the customer data center. Architectural Identicality enables hybrid usage such as development and stress testing in public cloud with production deployment on-premises. Further, Autonomous Database is uniquely elastic in that it can auto-scale up and down based on the real-time incoming workload while staying completely online, thus enabling a true pay-per-use model for ADB-ExaC@C users. The Autonomous Database also handles workload isolation and dynamic resource allocations to prevent the underutilization of physical resources and further optimize costs. These ADB-ExaC@C capabilities mean users no longer have to worry about administrative tasks such as database updates or security patching which are handled by Oracle's autonomous fleet operations. Customers simply put autonomous operational policies in place and the autonomous software layers operate within the guidelines of the policies and the end result is a database cloud in the customer data center that provides governance and best practices for IT while delivering independence, agility and complete self-service for developers and line of business DBAs.
Getting started with Autonomous Database on Exadata Cloud@Customer
Autonomous Database on Exadata Cloud@Customer is easy to get started and begins with subscribing to some dedicated Exadata Cloud@Customer infrastructure. Oracle delivers and works with IT to register and activate the infrastructure with a regional control plane in Oracle's public cloud. Autonomous Database on Exadata Cloud@Customer delivers a win-win for both IT and project team developers because IT gets governance and best practices in place while freeing developers to innovate with a simple to use self-service database cloud.
An IT Fleet group is created and allocates VM Clusters and Database Containers for the business, separating out dev-test, pre-production, and production environments according to best practices. Project team developers and/or DBAs are given access to specific labeled environments with quotas settled on by organizational budgeting plans. The developers and DBA's self-service Autonomous Database within the limits of their issued quota and are free to create, start, stop, scale, clone, terminate and other actions on their Autonomous Databases completely independent of the Fleet Admin group. It's possible for developers to get a mission-critical Autonomous Database with the click of a button or the call of a CLI or REST command in what amounts to seconds.
Problem Solved
Autonomous Database on Exadata Cloud@Customer solves the regulatory and systems entanglement challenges some customers have that prevent a move to a public cloud. It brings the benefits sought after in a cloud based database solution right to their data center. It gives customers a complete self-service database capability implementing Oracle best practices in a self-managed, autonomous solution. Autonomous Database on Exadata Cloud@Customer enables the simplest transformation to database cloud, optimizing cost thru true pay-per-use, eliminating manual labor and human errors with a machine learning based self-driving, self-securing and self-repairing database.
#oracle #cloudcomputing #OAD #hiperdist