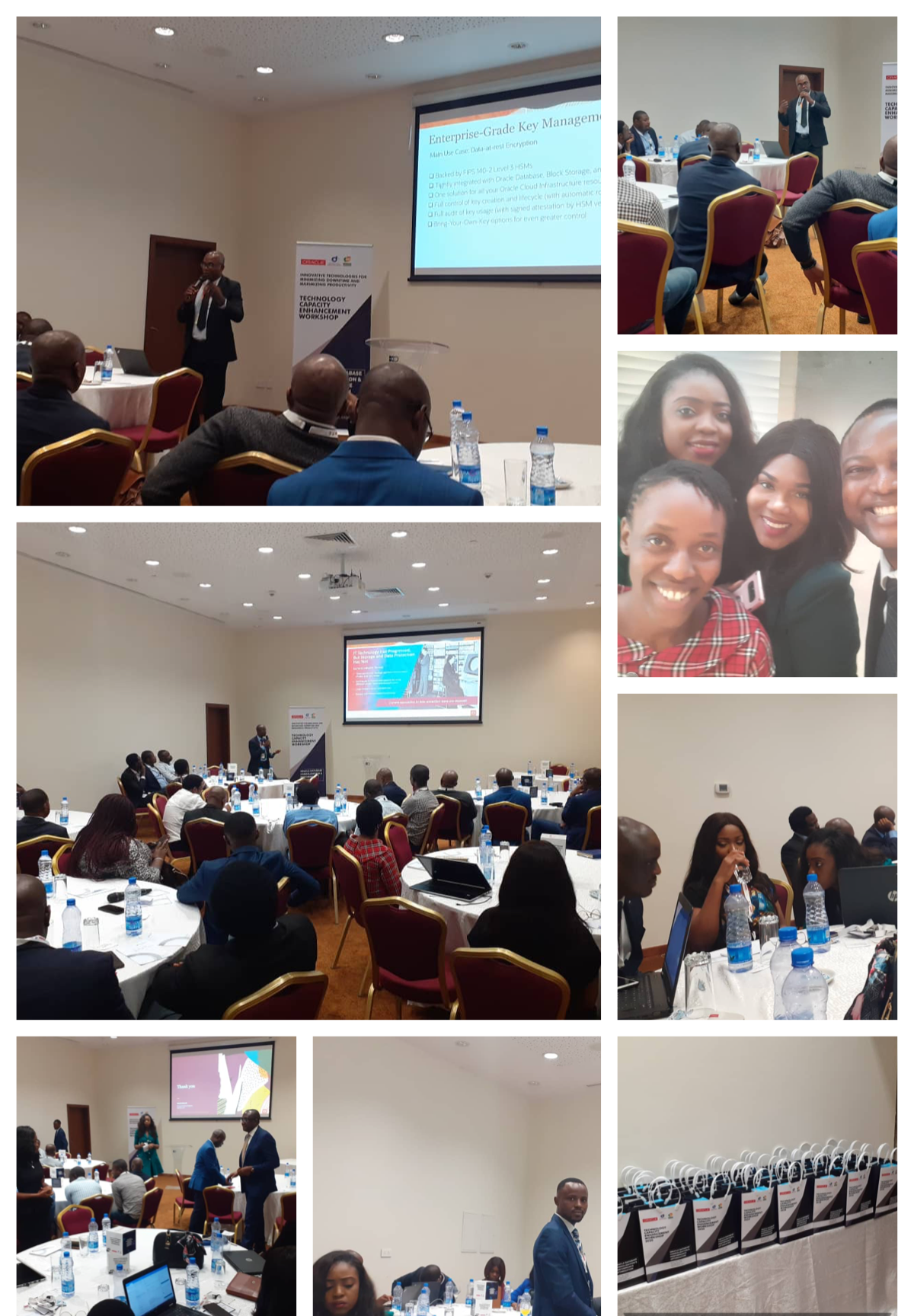 Thank you to all who attended the Interdist Alliances, DataFlex and Oracle event today 10th March 2020 at Eko hotel in Lagos, Nigeria.
The event themed around database consolidation and performance, bought in professionals across different sectors. Discussions ranged from Critical Oracle Database workloads consolidation to new advances in Oracle Database Recovery with ZDLRA.
Oracle's zero Data Loss Recovery Appliance (ZDLRA) is a cloud scale engineered system designed to dramatically eliminate data loss and reduce data protection for all Oracle databases in the enterprise. It is integrated with Oracle Enterprise Manager and Recovery Manager, it enables a backup strategy with assured recoverability.
Consolidating databases into a single set of computing infrastructure, allowing more databases to run on fewer servers. This clustering capability is highly adaptable to all your meeting business needs.
CONTACT US to continue this conversation.