At Commvault and Interdist Alliances, our priority is the health, safety and well-being of our team, our communities and you, our customers and partners. We are navigating through complex and extraordinary times; disruption to our economies is inevitable.
Since the outbreak of COVID-19, we've taken numerous precautions for our team members' health and safety, including eliminating air travel, postponing events, and enhancing cleaning services in our facilities.
Over the course of last week, in response to the latest World Health Organization and CDC guidelines, we have adapted our entire organisation and taken all the necessary steps to ensure the continuity of our business services during this period. As a software company, a significant portion of our workforce already works remotely, including many of the individuals that support your needs every day, so we are more than confident business will continue accordingly.
As always, we are here for you. We have a taskforce to support mission critical situations. We also have the policies and procedures in place, to ensure we are always able to provide you with the maintenance and support services you need
We will continue to monitor the situation, but I assure you that should you need us, we are available. All our teams remain available to respond to your requests and provide you with the best possible support.
Read More
Topics: Insider, software, workplace, communication, collaboration, hardware, Distribution, Interdist Alliances, Announcement, Partner, Commvault, Data, Digital, Leader, interdistconversations, number1distributor, Covid-19, Africa, Resellers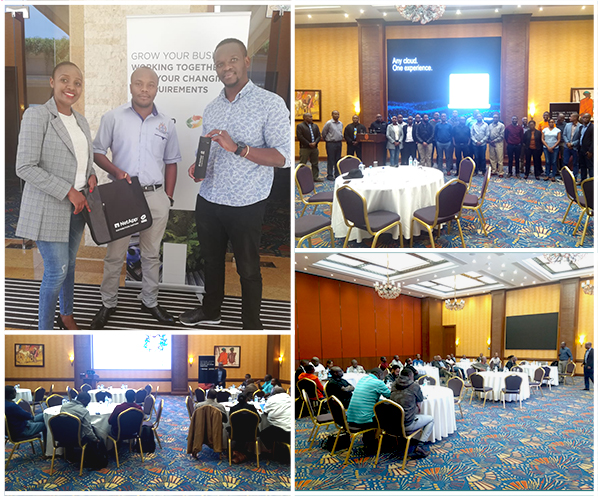 ​In a world where technology is changing our everyday lives, digital transformation tops the strategic agenda in most organizations. Leaders are under tremendous pressure to harness today's wealth of data and apply it to create new value across the entire organization—all with limited time, skills, and budget. However, building a data-centric organization is no small undertaking.
Read More
Topics: Kenya, software, communication, Distribution, Interdist Alliances, event, Cloud, NetApp, Interdist Conversation, Partner, Data, Digital