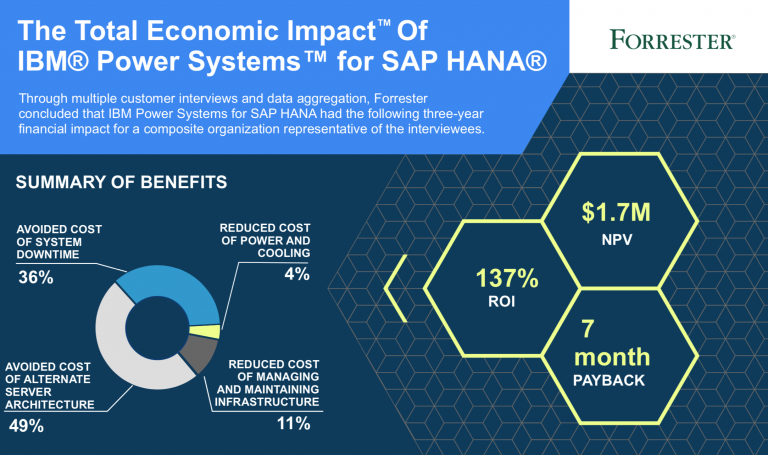 Thank you for all who attended our Webinar on THE ECONOMIC IMPACT OF SAP HANA. What an incredible session we had!
An organization's data is like a treasure chest - once opened, riches are revealed. The challenge is unlocking the treasure chest. Organizations are deploying HANA to take advantage of their data to find new customer insights, streamline supply chains, process reporting faster and more. While HANA can unleash data, IBM®Power Systems™ unleashes HANA.
IBM commissioned Forrester Consulting for a quick summary of findings of the economic benefits customers will likely realize from these unique capabilities. Below is a quick summary of findings.
Contact us to continue the conversation on how smart organisations are deploying HANA on Power, simplifying their IT infrastructure at the same time they are simplifying their data management.

READ MORE>>
on The total Economic Impact of IBM Power Systems.
Read More
Topics: IBM, Distribution, Interdist Alliances, Cloud, Compute