On Friday 27th September Interdist Alliances and NetApp organised a workshop, to help customers maximise the value of their data, drive digital transformation, and achieve a competitive advantage.
Data that is dependent on managing the exponential growth, intrinsic value, and movement of data. It requires incorporating and managing data in a complex, hybrid world where data resides in your data center, in the cloud, at the edge, and through externally linked applications and platforms. The growth and manageability of that data need to be effectively governed to make sure of data sovereignty, security, and cost containment.
To address these data challenges, gain competitive edge, and thrive in the digital transformation era, Interdist Alliances and the NetApp® Data Fabric solutions enable your digital transformation journey in this complex, hybrid cloud world. From award-winning cloud backup solutions to synchronizing and securing data seamlessly between clouds and on-premises solutions, Interdist Alliances and NetApp have focused on enabling your digital transformation journey.
At the event, the attendees heard from our Data Transformation experts, Brian Momanyi, NetApp Relationship Manager for East and Southern Africa and Mary Githina NetApp Account Executive in east africa.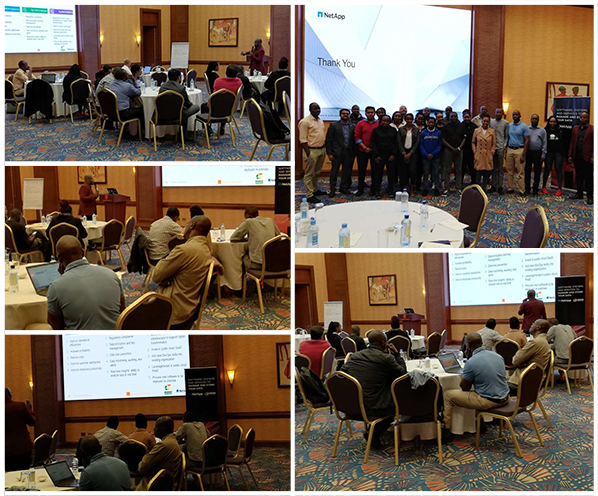 Have Questions or Need Assistance?
Contact our team today!