As the storage marketplace expands and diversifies, new opportunities emerge for delivering value-added services, data centre solutions, cloud integration, and customer support.
Designed to help you grow your business and maximize profitability. With NetApp products and services in your portfolio, you can deliver innovative storage and data management solutions that satisfy even your most demanding customers. You'll gain partner program benefits, support, promotions, and incentives to drive business growth.
Download the checklist to get started as a partner with NetApp to solve your customers' storage and data management challenges. It provides the foundation needed to ensure you ramp up quickly and are fully equipped with the skills, knowledge and resources to sell, implement and support NetApp solutions.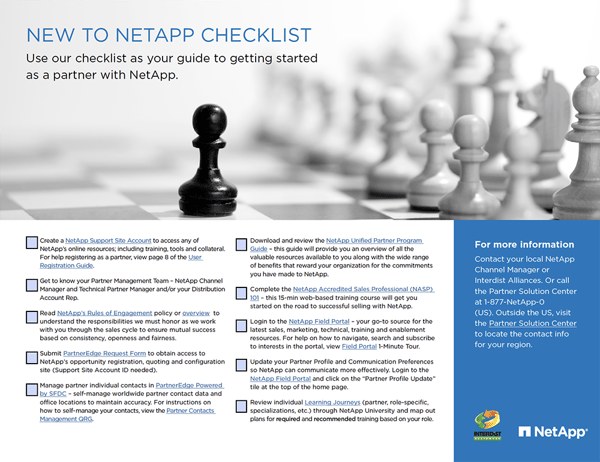 For more information contact your account manager or the NetApp team on netapp@interdistalliances.com