In 2017 Interdist was appointed by IBM as an official Hardware Distributor for Africa.

To start the ball rolling we had our Official IBM Hardware Launch event at the IBM Innovation Centre in Nigeria. With a popular turnout our launch event aimed at not only officially launching our IBM Hardware business but also to share our vision and go to market strategy with our key Business Partners with whom we will be working closely in 2018 to grow the IBM hardware business in West Africa.
Our Business partners expressed their enthusiasm and excitement at the prospects and promise of IBM hardware business opportunities.
It is no secret that IBM is the leading Vendor of Enterprise IT Solutions both in innovation and product quality. It is for this reason that we are proud to be associated with best of breed technology that IBM has to offer. We will be working tirelessly with our current and new business partners to bring IBM hardware solutions into the Datacentres of our vast network of new and existing customers.
Driving our IBM Hardware business at Interdist will be our team of certified and experienced IBM specialists who will be readily available to attend to any of your IBM requirements.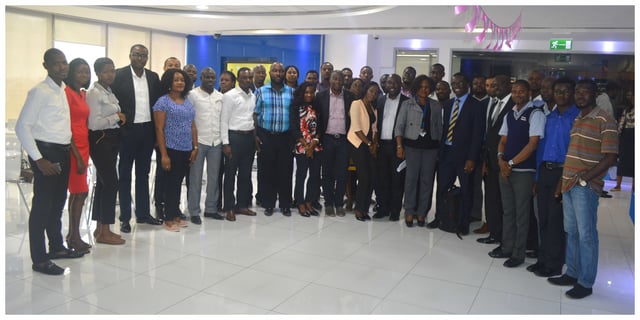 Let's work together to make 2018 a great year for IBM!