Cloud computing is not the traditional way businesses think about IT resources. Cloud computing or technologies offers faster innovation, flexible resources and economies of scale – right when they're needed. Allowing IT teams to spend more time on achieving more important business goals. However, how does Spot by NetApp help companies get the most out of their cloud investments and what is it?
Most IT companies run technology for cloud automation and optimisation, focusing on the several solutions that will improve your organisation. Nevertheless, 'Spot by NeApp' is a leading cloud compute management and cost optimisation company whose suite of tools includes Elastigroup. So what does this mean? Plainly, it is a cloud compute broker or virtual cloud provider, whose suite of tools includes Elastigroup.
Spot by NetApp automates and optimizes your cloud infrastructure in AWS, Azure or Google Cloud to deliver SLA-backed availability and performance at the lowest possible cost. Their technology uses machine learning and analytics to effortlessly and affordably scale any workload, from stateful single instances to cloud-native clusters, using the ideal mix of cloud compute resources, from on-demand to reserved and spot instances.
This allows you to enjoy up to 90% cloud compute cost reduction with SLAs and SLOs that guarantee availability. Furthermore Improve DevOps efficiency by 40% to help customers adopt Cloud technologies rapidly, freeing DevOps teams from daily maintenance activities to innovation.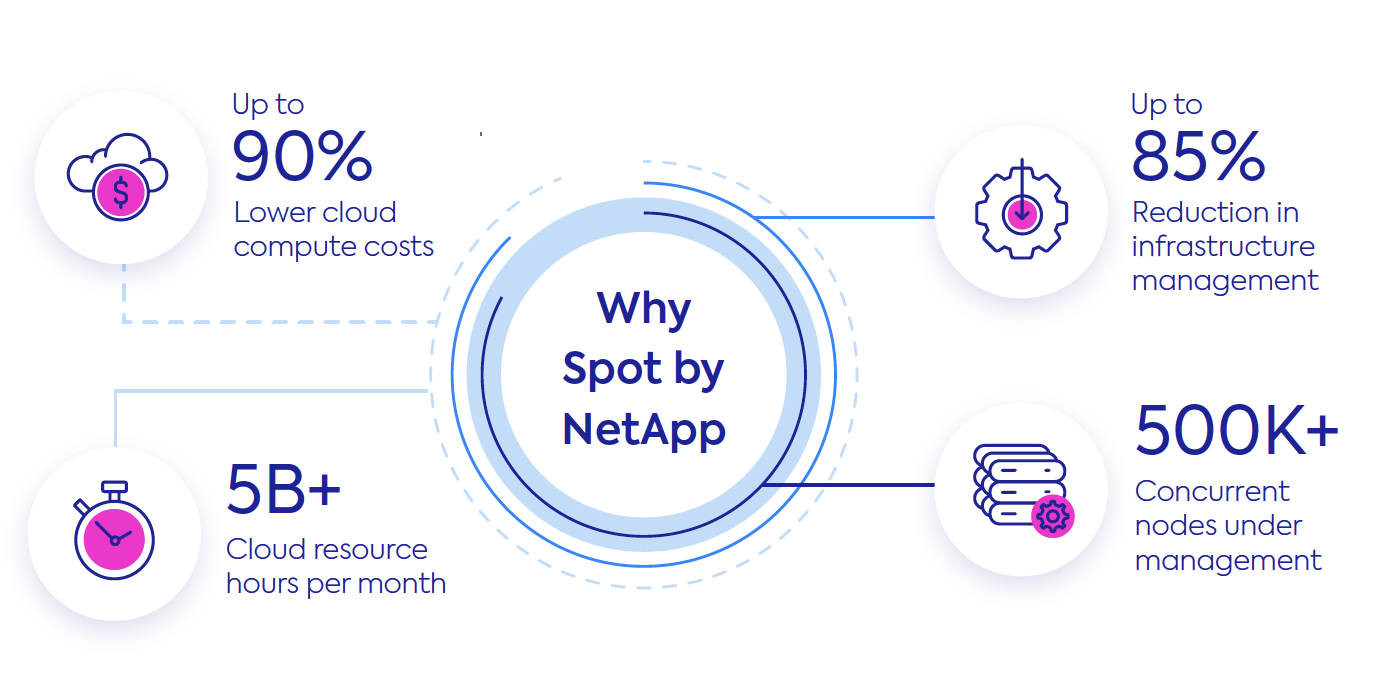 Try one or all of Spot by NetApp's cloud cost optimization tools for comprehensive visibility and maximum cost-efficiency.
Or if you would like to know more, contact us today