Interdist Alliances and Symbol Technologies have recently hosted a successful event in Ethiopia, focusing on NetApp Cloud Computing, Virtualization and Data Fabric technology. Learning, how NetApp Solutions can support customers, with industry-leading IT infrastructure in a new era of digital consumption.
With the recent announcement from NetApp, we are glad that so many have attended the event, strengthening the relationship that Interdist Alliances, being the forefront of the technology marketplace, can support partners and customers with the solutions.
We would like to extend a warm thank you, to all the attendees and Symbol Technologies. We hope you have found this event insightful and taken a step closer to incorporating NetApp Solutions into your IT strategy.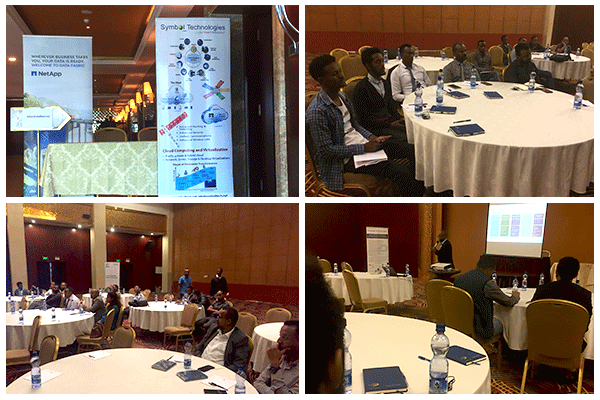 We look forward to continuing to build solid relationships.
We would also like to thank Intercontinental Hotel, Kasanchis, who helped host this event.