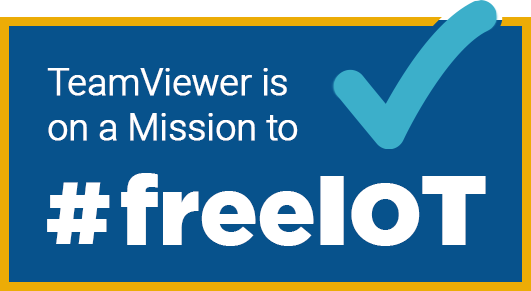 TeamViewer IoT enables you to instantly connect, monitor, and operate machines and devices securely – from anywhere.
To help you start your IoT journey, we are giving you free, unlimited IoT access to 2 endpoint devices.
What's an Endpoint?
IoT endpoints typically include (but are not limited to): industrial computers, gateways, smart TV displays, industrial machines, POS devices, vehicles, etc.
Supported Operating Systems
TeamViewer IoT is instantly ready to connect with Dell gateways, Raspberry Pis and Beagle Bone blacks. However, you can connect with any endpoint running Linux or a subset of Linux, Raspberry Pi.
Contact us to continue the conversation.