Why partner with NetApp? The reason is simple: They're helping their partners grow their market share and reach new levels of success.
Their channel, OEM, and technology alliance partners deliver more than 80% of NetApp business. And with over 8,000 partners worldwide - in every aspect of technology sales, manufacturing, and service - they've earnt a 94% satisfaction rating.
With industry-leading NetApp products and services in your portfolio, you can develop innovative storage and data management solutions that help your customers solve their business problems - and give your business a competitive advantage.
Check out our infographic to find out the top 10 reasons why you should partner with NetApp.
For these 10 reasons and more, why wouldn't you partner with NetApp?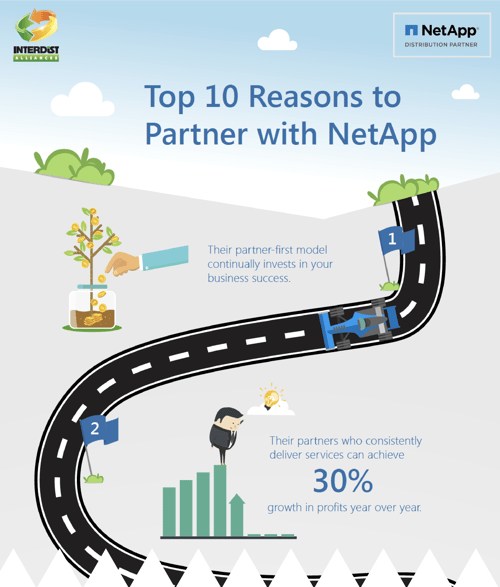 For more information contact your account manager or the NetApp team on netapp@interdistalliances.com